We've been talking about weddings all month long, including what's in, what's out, and what my celebrity clients want when they walk down the aisle. Wabi Sabi is the stylistic direction guiding wedding design this year. Wabi whatsy? Take a peek here and find out what that is! Beyond style, there's color. Pinks are blushing no more. Instead, purples are the preferred hue with Ultra Violet being a Pantone Color of the Year. Hey, Prince loved this shade! So did Bowie and Elizabeth Taylor. There's already been plenty of purple rocking the red carpet at award shows this year! Who wore it better?
Viola Davis?
Or, Donald Glover?
Don't answer that! Just hop aboard our ultra violet carpet ride as we soar down the path of purple.
Ultra Violet Becomes Midsummer's Night Magical
There's something mystical and enigmatic about this deep, rich shade especially when used to create an Ultra Violet Wedding. Add a pop of shimmer to the mix and you might feel you've taken a trip to the cosmos! Which, you'll be excited to know, is already a theme being explored. Clients are asking not just for stardust and celestial themed weddings, but also magical faerie themed occasions! More on that in a minute. For now, let's swoon over some gowns!
Ultra Violet Wedding Bridal Fashion
The great thing about purple is that it pairs beautifully with grey and silver. And, there's nothing like a man in a charcoal suit! From lavender, lilac, and amethyst to rich colors of magenta, eggplant, and plum, the various shades that play off ultra violet can be translated using a light or dark palette. If Elie Saab is out of your budget you can find other stunning gowns like the ones pictured here at places like June Bridals, Dressafford, and Dessy.
Ultra Violet In Decor
As we mentioned last week, there's been an increase in magical wedding themes whether that's translated as Midsummer's Night Dream, Faerie Garden, Celestial or Stardust, couples are using ultra violet and shades of purple in different ways to capture their theme. From jewel toned tablescapes to lighter-colored monochromatic rooms dressed in lavender lighting and shimmering silver, we're in love with so many of the looks we've seen.
In a garden setting, this reception design reflects a magical fairy tale atmosphere with floral chair backs and shimmering linens set in contrast to different shades of lavender and magenta.
I can't get enough of this look! There's something whimsical and playful about the styling here. Lilac table linens featuring an Art Nouveau pattern (another 2018 trend!) paired with silver chairs dressed in ostrich feathers! The inclusion of feathers is just one of the ways Wabi Sabi is being brought to life.
When you see cloth canopies at outdoor weddings, nine times out of ten, they're white. By choosing to use deep mauve silks instead, these folks instantly created a more magical ambiance that works beautifully with jewel-toned linens and florals.
Bejeweled chandeliers cast in the glow of purple and blue lighting worked magically to create a Midsummer Night's Dream vibe at this event we designed.
As we mentioned earlier this month, wedding and event planners have seen a trend toward dark wood and rustic furniture being the preference this year. That plays perfectly with jewel tones and greenery, as seen here with this tablescape that features a deep violet table runner, gold- trimmed vintage glasses, and a lush floral design.
How about this slice of heaven (literally!) This airbrushed 'galaxy cake' from Merely Sweets is the crowning glory of any celestial themed wedding!
Hanging lanterns and star lights are another great way to create a stardust theme. All you need here are some ultra violet jewel tones to transform the look into something even more magical.
Prefer simplicity? Purple lighting and projections are a great way to create a magical ambiance without having to do a lot to customize the event space.
Ultra Violet Beauty
If you're going to wear a purple dress, you're gonna need lipstick to go with it! Thankfully there's no shortage of ultra violet lip gloss, eyeshadows, pencils, nail polish, and cosmetic glitter to finish off the look! There's even shimmering glitter purple liner to make your lavender smoky eye look sparkle. And don't forget a purple cosmetic box!
Speaking of lavender, the color is named after a plant you know! Which got me thinking… weddings are stressful business! That means you're gonna need items to help you unwind.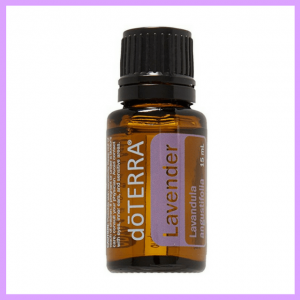 Fresh lavender, essential oils with lavender, and lavender scented products work beautifully to naturally calm the nerves. (Almost as good as a cocktail! But not quite!) I also find that lavender essence sprayed on my pillowcases completely soothes the soul as I fall asleep.
Ultra Violet On Paper
You'll want to express your theme before your guests watch you walk down the aisle. That means bringing ultra violet to your wedding invitations.
These simple watercolor invitations reflect elegance and nature, which is in keeping with the 2018 concept of Wabi Sabi and perfect if you're going to style your wedding with natural elements, such as geode name "cards" at each place setting.
We love these personalized stones that are trending. It's a great wedding favor your guests will actually be excited to take home!
These intricate laser cut invitations from Ceci New York are a nice choice if you're going the jewel tone route. Plus, they make a statement! Remember what I said a few weeks ago about drama?!
We couldn't forget paper lanterns!  You get light. You get ambiance. You get magic!
And because we love that you love parties, we're giving this away for FREE! It's our Super Secret Party Tips Guide that has tons of useful tips for fetes of every shape and size. Check it out!

Need more wedding inspiration ASAP? Check out some of our most popular wedding posts!
Urban Glam Wedding Style: Boho Meets Edgy!
Luxurious Custom Wedding Invitations We Love!
P.S. If you love this article be sure to share it with your friends! And, don't forget to check out the complete 2018 International Wedding Trend Report (with input from moi on pages 36-37, 40-42 and 122)!
What are your favorite wedding trends of the season? Let us know in the comments below!
Disclosure: The Party Goddess! is a participant in the Amazon Services LLC Associates Program. This post contains affiliate links, which means I may receive a small commission, at no cost to you, if you make a purchase through an amazon.com link. However, these are all products I highly recommend and support!